Una, meaning 'one', brings together pre-loved furniture and new sustainably-sourced materials to create a curated selection of furniture for the discerning customer. The act of buying furniture is often linked with sharing and self-identity. 
Una is targeted at the those who are conscious of the social impact of their consumption and value quality. As such, simplicity, togetherness, comfort, honesty and an underlying sense of playfulness were the core ideas behind Una's visual identity and interface design.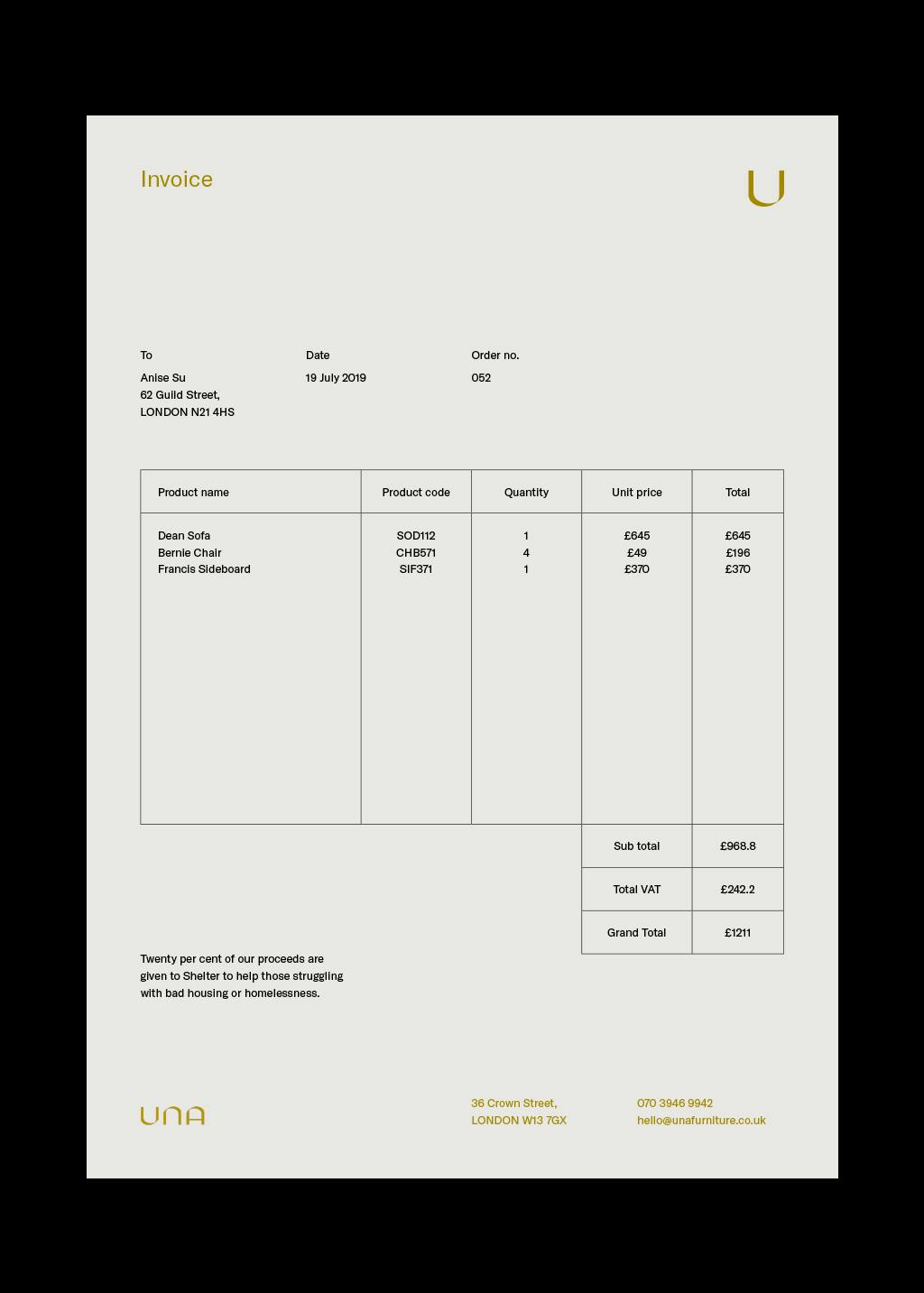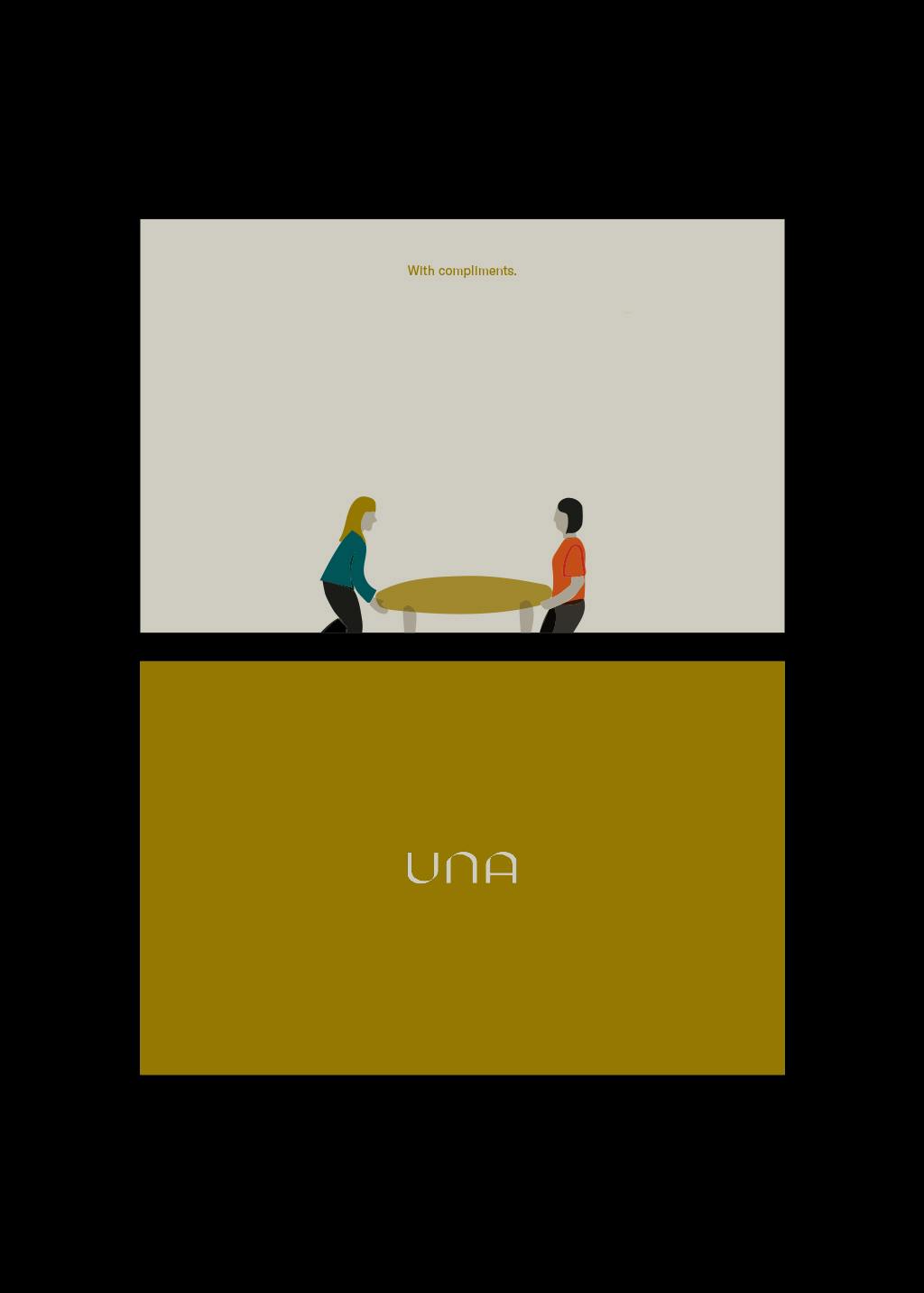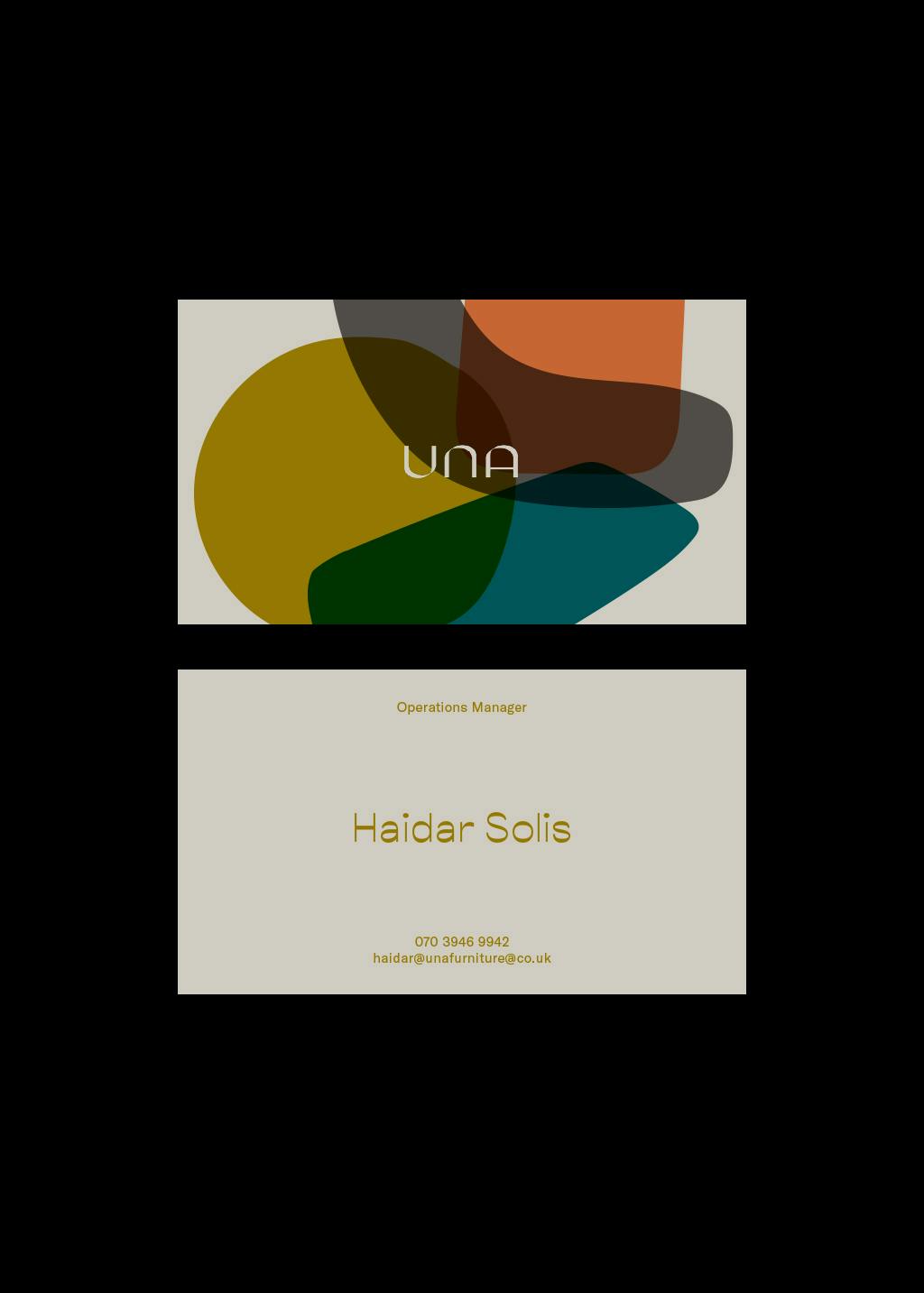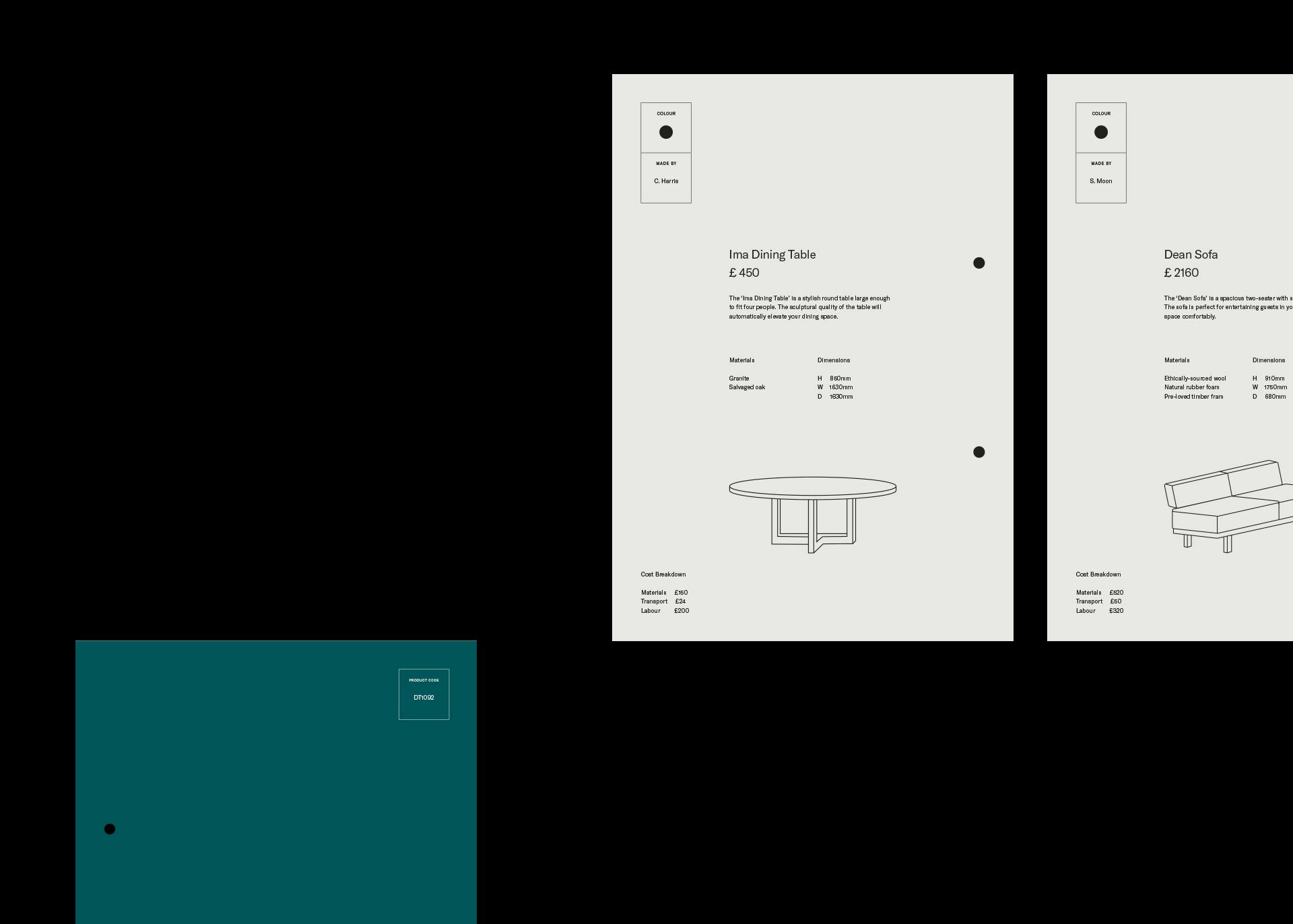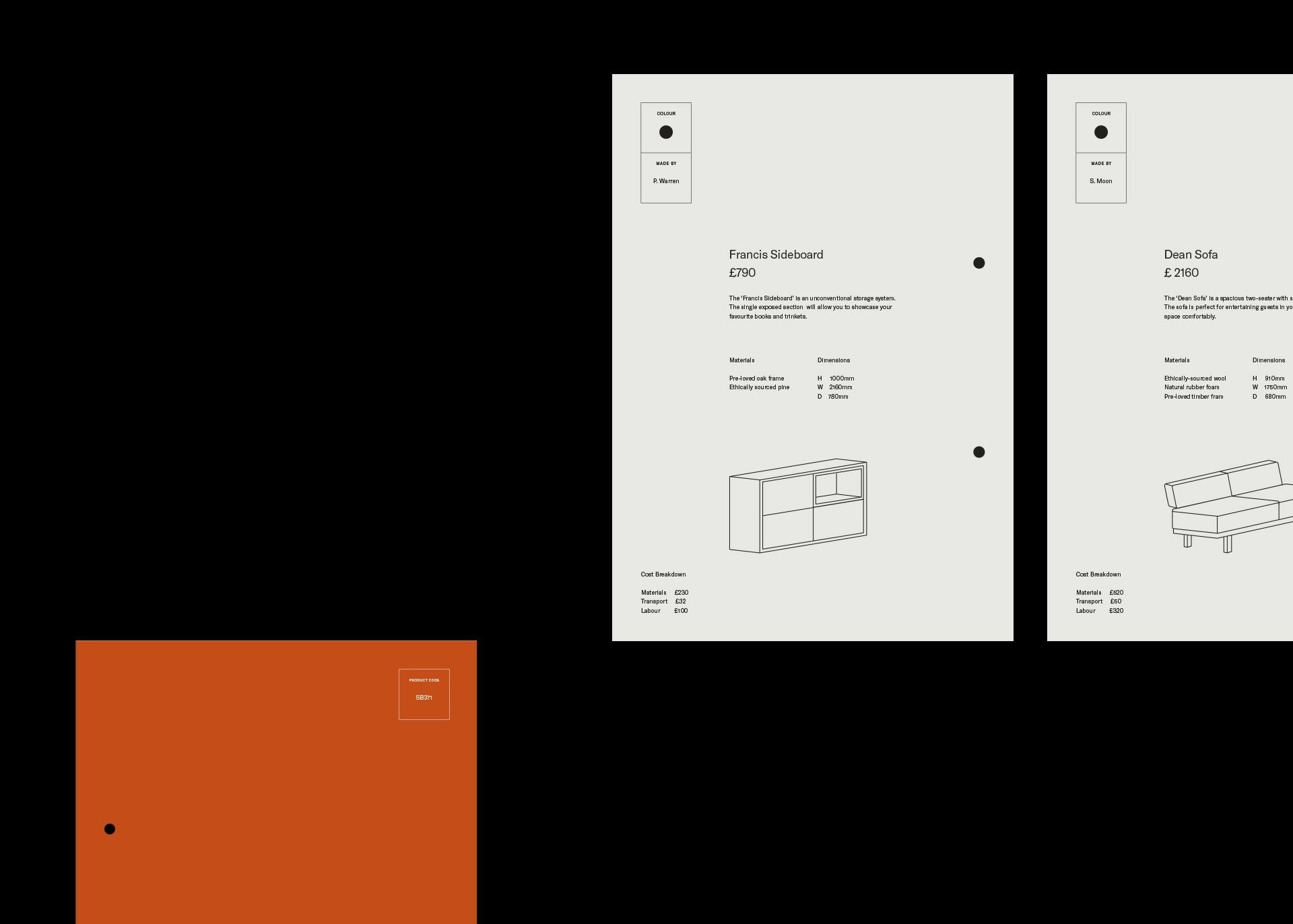 Una has three main product lines which include seating, tables and storage and the colours black, teal and orange are used to represent these respectively. Mustard is the brand's core colour and is used in some aspects of the branding to represent its entire product line.
The colours are intended to be flexible as they can be blended (multiply) to create new colours to accommodate new product lines whilst maintaining visual consistency.